Making Temari-zushi in yukata
We had five American customers today. They all wore yukata and took a lot of photos in the garden.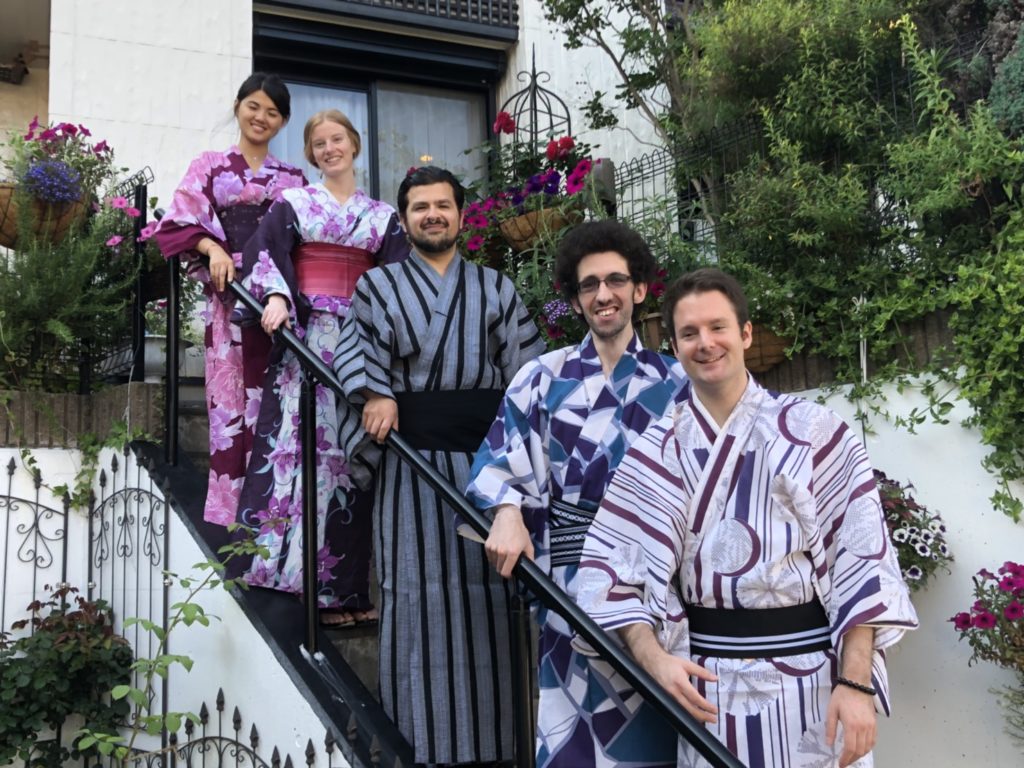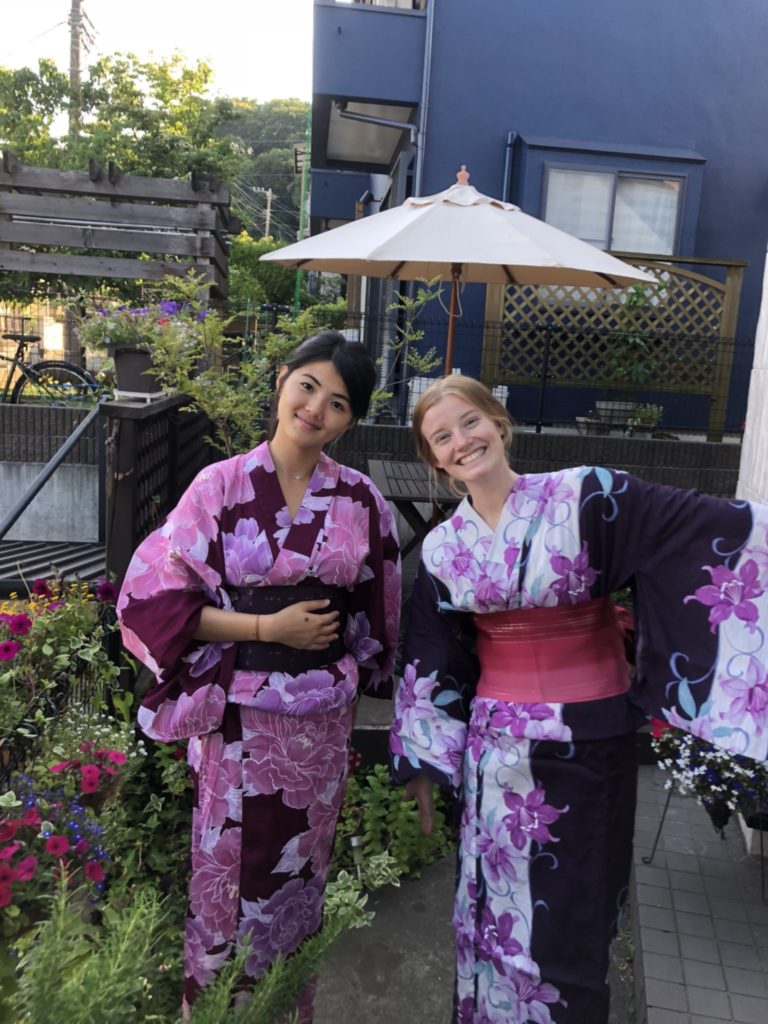 They also had a sake-tasting in the garden.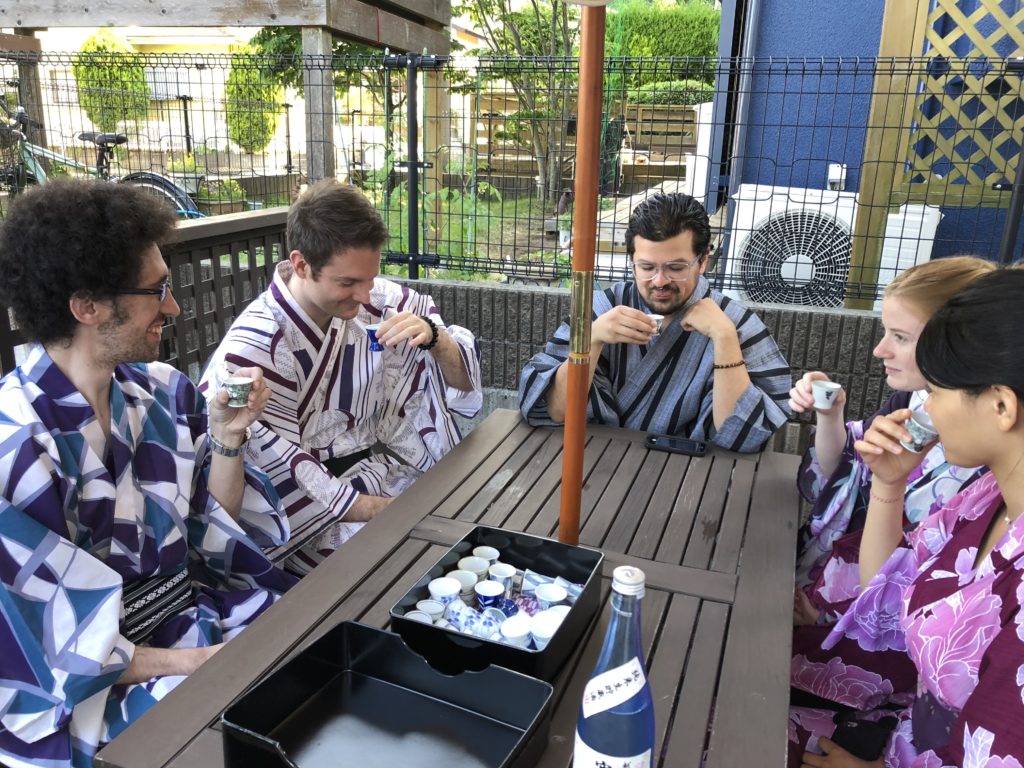 It was their first time to make sushi. Today, we made Temari-zushi together.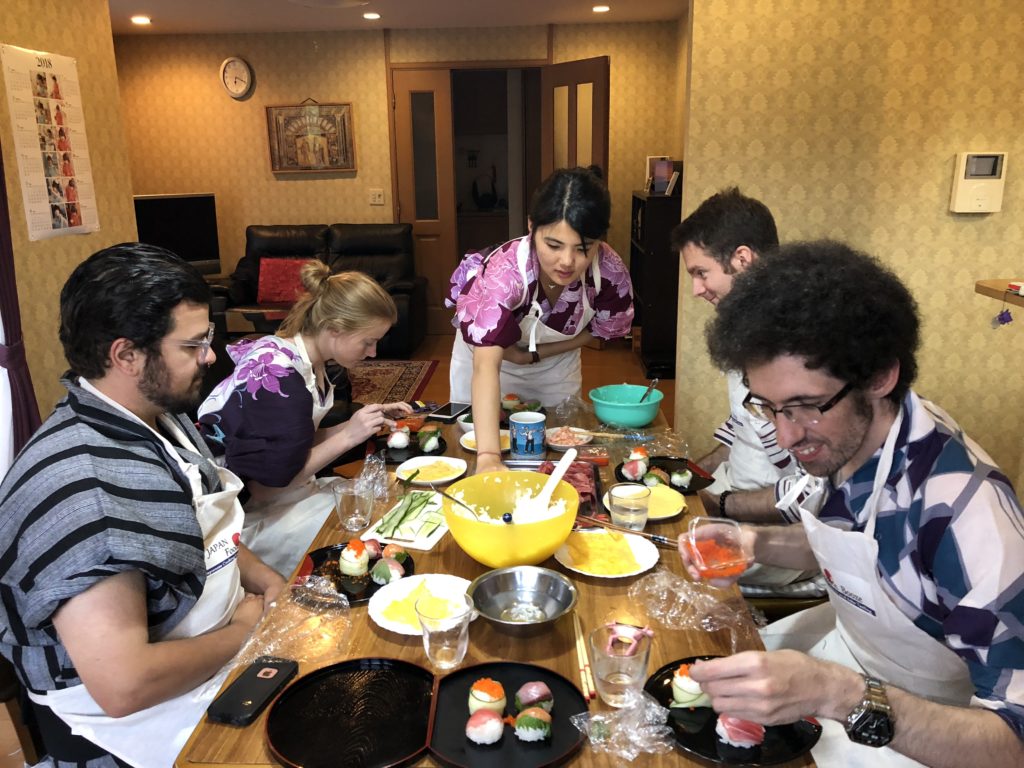 They were slicing sashimi carefully.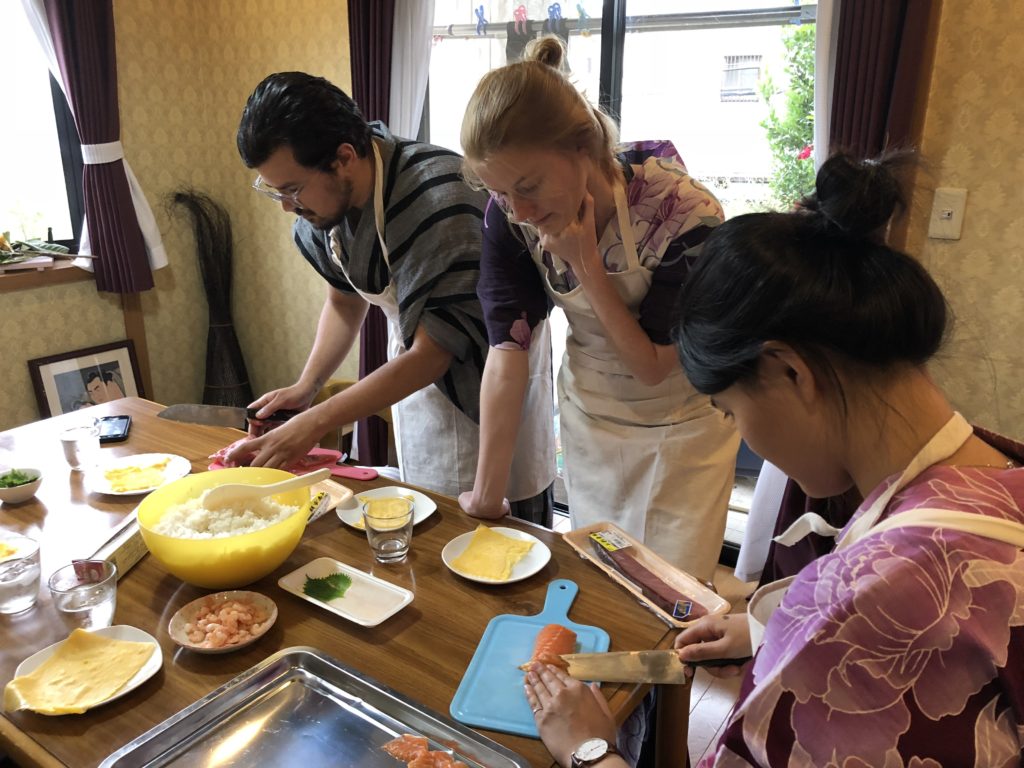 Before eating it, they were busy taking a lot of photos.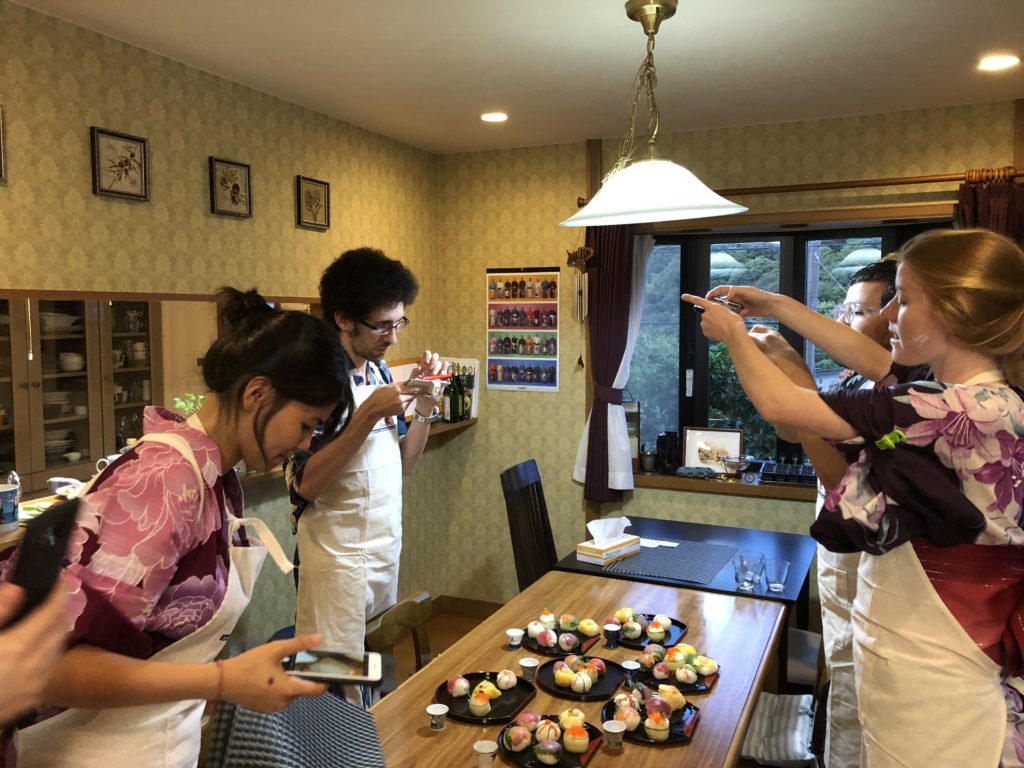 Finally we can eat it! "Itadakimasu!"