This course is  

Wagyu means Japanese beaf and it has became very popular in the world.
This course takes about 2 hours, including..
Preparing the ingredients of sukiyaki
Making the soup for sukiyaki called "warishita"
Cooking rice
Eating sukiyaki
You do not have to clean up and wash up.
Sukiyaki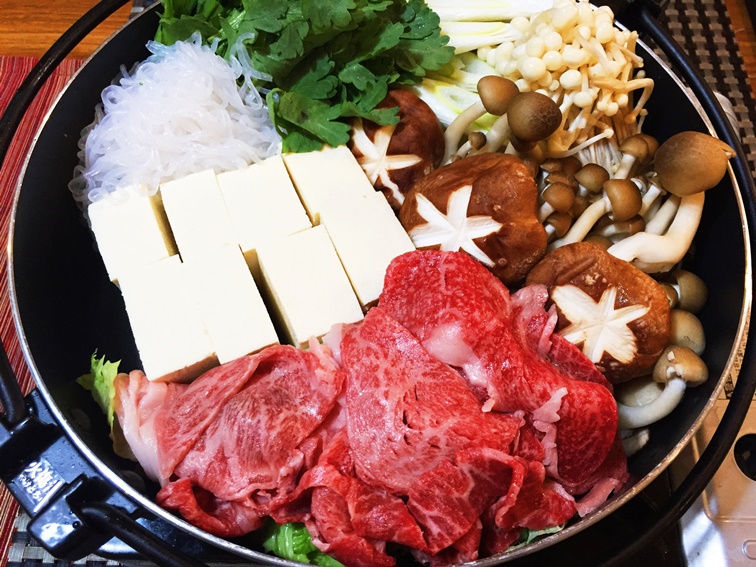 Cooking sukiyaki on the table with prepared vegetables and wagyu in the soup.
Rice
Cooking rice.
Price: \10,000/person