Omatsuri means festivals in Japanese. Okonomiyaki and takoyaki are very popular at festivals. They are also eaten at home on casual ocasions.
This course takes about 2 hours, including…
Preparing ingredients for Okonomiyaki and Takoyaki
Making Okonomiyaki
Making Takoyaki
Making miso soup
Eating the cooked food
You do not have to clean up and wash up.
Okonomiyaki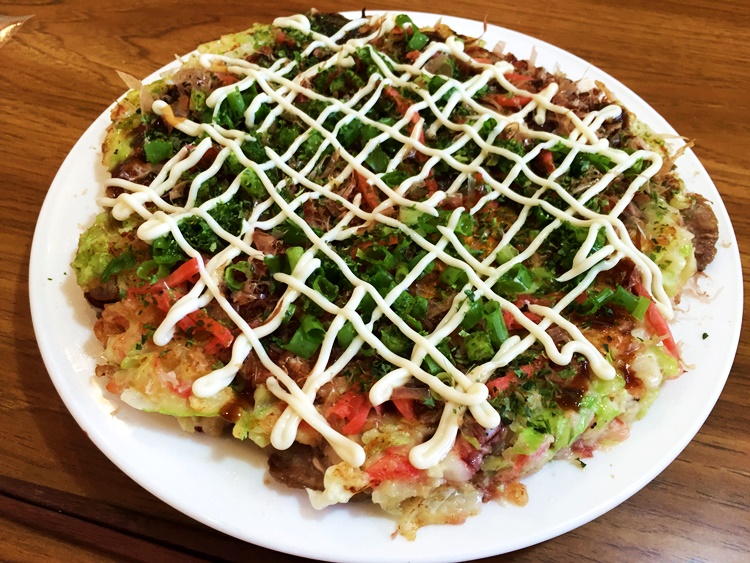 Okonomiyaki is a savory pancake which has cabbage and some seafood or meat. Okonomi means "cooked as you like it" in Japanese. So we add various kinds of ingredients like pork, shrimp, squid,octpus, oyster and so on. I will choose some seasonal ingredients for you.
Takoyaki
Tako means octopus in Japanese. Takoyaki is a round ball and it has octpus inside. We have a special machine to make those round balls. It is a little tricky to turn them over, but you might enjoy it!
Price: \5,000/person